A cycling project which Qatars sovereign Emir Hamad bin Khalifa al Thani has proposed to promote the health of his people. After all, a large proportion of the population suffers from problems brought on by prosperity: they do not get enough exercise, cardiovascular diseases are prevalent and children are obese. This is a prestigious project with Qatar as an example to the countries in similar conditions!
For people in Qatar cycling is not at all the obvious thing to do. This needs to be changed as the 30 kilometre cycle path - now designed - is to be completed within a year after the signing of the contract. An attendant problem is the fact that Qatars climate is intensely hot and humid. The project group therefore came up with the idea of cooling the entire cycle path using cold ground water.
The American consultancy firm the Rand Corporation has been leading in advising the Emir on the realisation of his goal of getting Qatars population to cycle. Velo Mondial played a major role in the realisation of the cycle path and proposed to involve the Dutch firm Goudappel Coffeng for the technical aspects. Another Dutch firm Akertech was involved in preparing the technical drawings.
Velo Mondial was leading in preparing the report: 'Developing Bicycle Paths in Doha, Qatar; A Plan to Promote Use of the Planned Bicycle Path in Doha'. As part of the work to develop this plan, and with particular reference to the training and promotion of cycling to Muslim women, we have discussed existing best practise with projects working in these fields in Tilburg (NL) and in the London Cycling Campaign. We would like to express our thanks to Lucy Davis of the Community Cycling Project, London Cycling Campaign, UK, Angela van der Kloof of 'Stap op de Fiets & Fietsvriendinnen', Tilburg, The Netherlands, and Aziz Bekkaoui, Amsterdam.
The reports have been finalized November 2006. Please listen to this Interview with Adnan Rahman, project leader.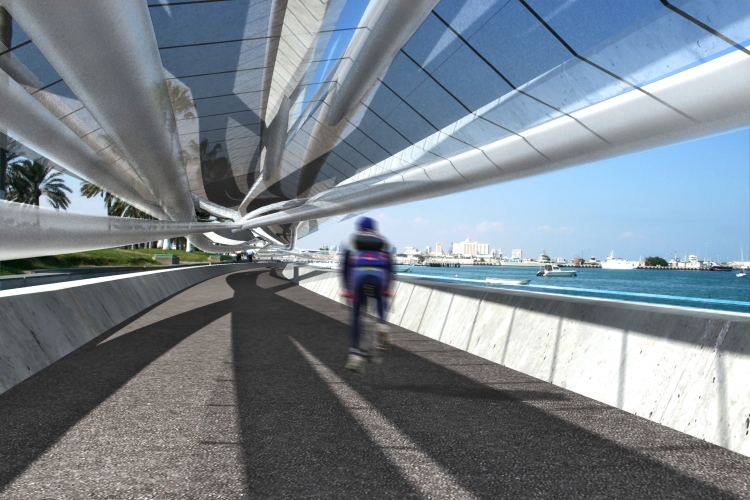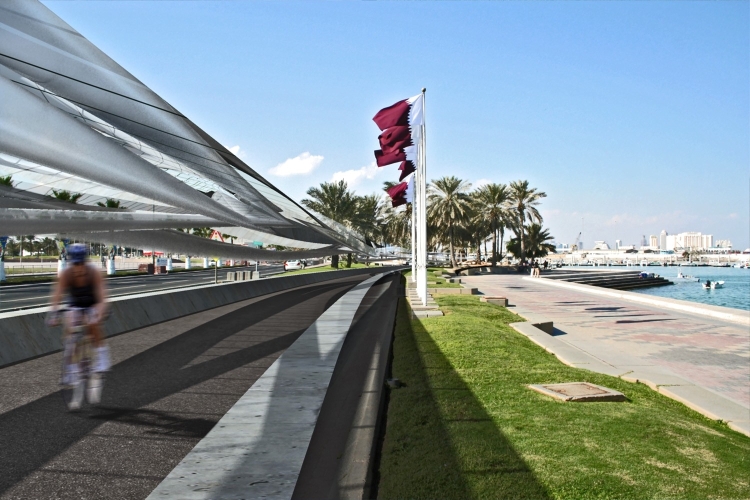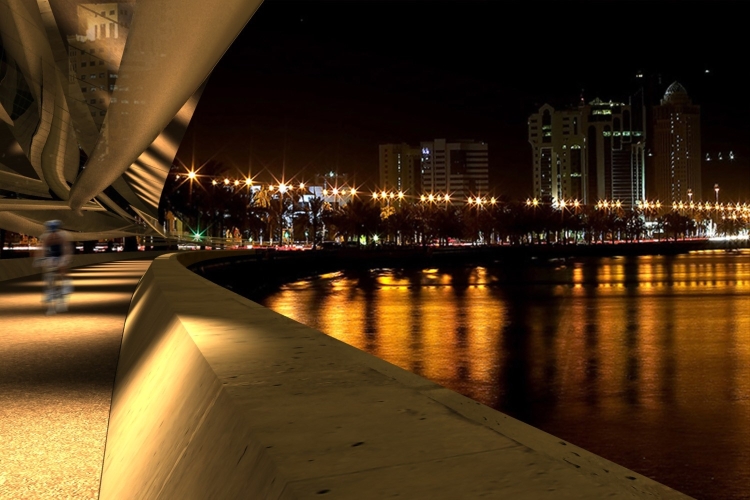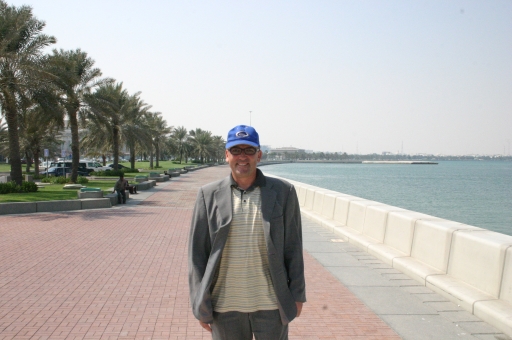 Executive Director Pascal van den Noort at the beginning of the Corniche in Doha where the path will start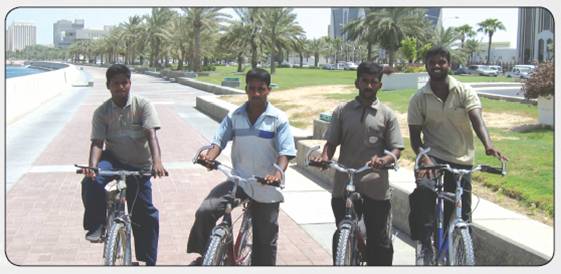 trendsetters